Treat yourself without breaking the bank with these 6 drugstore alternatives for the trendiest high-end makeup products.
Drugstore alternatives used to be a commodity. They were few and far between. What's more is, they weren't always a great match for the product that you were trying to mimic. It was always very "close but no cigar." These days, drugstore brands are catching onto the demand for high-end replacements. Copycat products have many benefits of their own. This isn't just within regards to saving you some of your hard-earned cash.
---
More from Glowing Gorgeous:
Find out
here the Best Silicone-Free Moisturizers And Why Do You Care
---
These alternatives are great for beginners. If you're just getting your feet wet with makeup, it may be a good idea to try out drugstore products first! As you navigate what works best for you, these products work as your guide map along with your favorite beauty vlogger's latest YouTube upload. These 10 drugstore matches will satisfy your trend FOMO and your wallet.
1. Glossier Skin Tint ($26) vs. The Ordinary Serum Foundation ($7)
Glossier Perfecting skin tint
Glossier is known for its ultra-natural-looking products. Their goal is to leave your skin looking sun-kissed but effortlessly smooth. The Skin Tint is a very lightweight foundation that leaves a barely-there appearance. It sets out to even out your skin while masking the appearance of any blemishes without feeling like a heavy or cakey foundation. The only problem is its price and so a lot of us want to find a Glossier skin tint alternative.
The Ordinary Colour Serum Foundation
The Ordinary Serum Foundation @ SkinStore

The Ordinary's Serum Foundation offers similar benefits. It has a slightly fuller coverage than Glossier's Skin Tint. But, it doesn't feel any heavier! This foundation also has a much wider shade range. It spans over 21 shades compared to Glossier's 12, making it an awesome Glossier skin tint replacement.
2. Benefit Cosmetics POREfessional Pore Minimizer ($32) vs. Maybelline Baby Skin Instant Pore Eraser ($7)
benefit thePOREfessional face primer
The POREfessional Pro Balm works to reduce the appearance of pores and fine lines for smoother-than-smooth looking skin. Apply this silky, lightweight balm alone, or under or over makeup. Translucent, no-oil formula complements all skintones and helps makeup stay put.
MAYBELLINE Baby Skin Instant Pore Eraser Primer
A pore blurring makeup primer, Baby Skin goes on like a moisturizer to help create a smooth canvas before applying your makeup or just to leave skin looking matte and poreless
Both of these products are cult classics in their own right. Gurus love Benefit's primer because it really does minimize those pores. It's been a fan favorite for years! In fact, many swear by it in their everyday routines. However, with face primers, it's important to remember that many products that cost less can give the same (or similar) results.
This is where Maybelline's Baby Skin Instant Pore Eraser comes in. The first attractive component to this primer is, obviously, its price tag. $7 for a primer is much better for the average makeup user than $32. Plus, our friends at Cherie gave it a solid 4 stars, which matches up perfectly with its Benefit counterpart!
3. NARS Orgasm Blush ($40) vs. Milani Baked Blush ($9.49)
NARS Blush
The ultimate authority in blush, NARS offers the industry's most iconic shades for cheeks
MILANI Baked Blush

Richly pigmented and highly buildable, the beautiful matte and shimmery shades of Baked Blush are the perfect cheeky pop of color for every skin tone. Shape, contour and highlight your best facial features.
---
More from Glowing Gorgeous:
Find out
here Hyram's Recommended Face Sunscreens For The Summer
---
This is another duo of cult classics. NARS is known for its cheekily named products, and the Orgasm Blush is one of the most well-known. Milani's blushed are also largely a fan-favorite. Their packaging makes them stand out from the crowd, but the formula is even more impressive.
They have shades for pretty much any skin tone, including undertones. With blush, that's something you really do have to consider. It's hard to find a shade that perfectly matches both.
Milani's blushes won't break the bank and they'll look super cute in your collection. The rose packaging is absolutely stunning. It's one of those little things that makes you excited to get ready in the morning. Or, if you're going on a fun night out, the romantic rose will leave you feeling whimsical and ready for adventure.
4. beautyblender The Original ($20) vs. Real Techniques Miracle Complexion Sponge ($5.99)
beautyblender The Original Beautyblender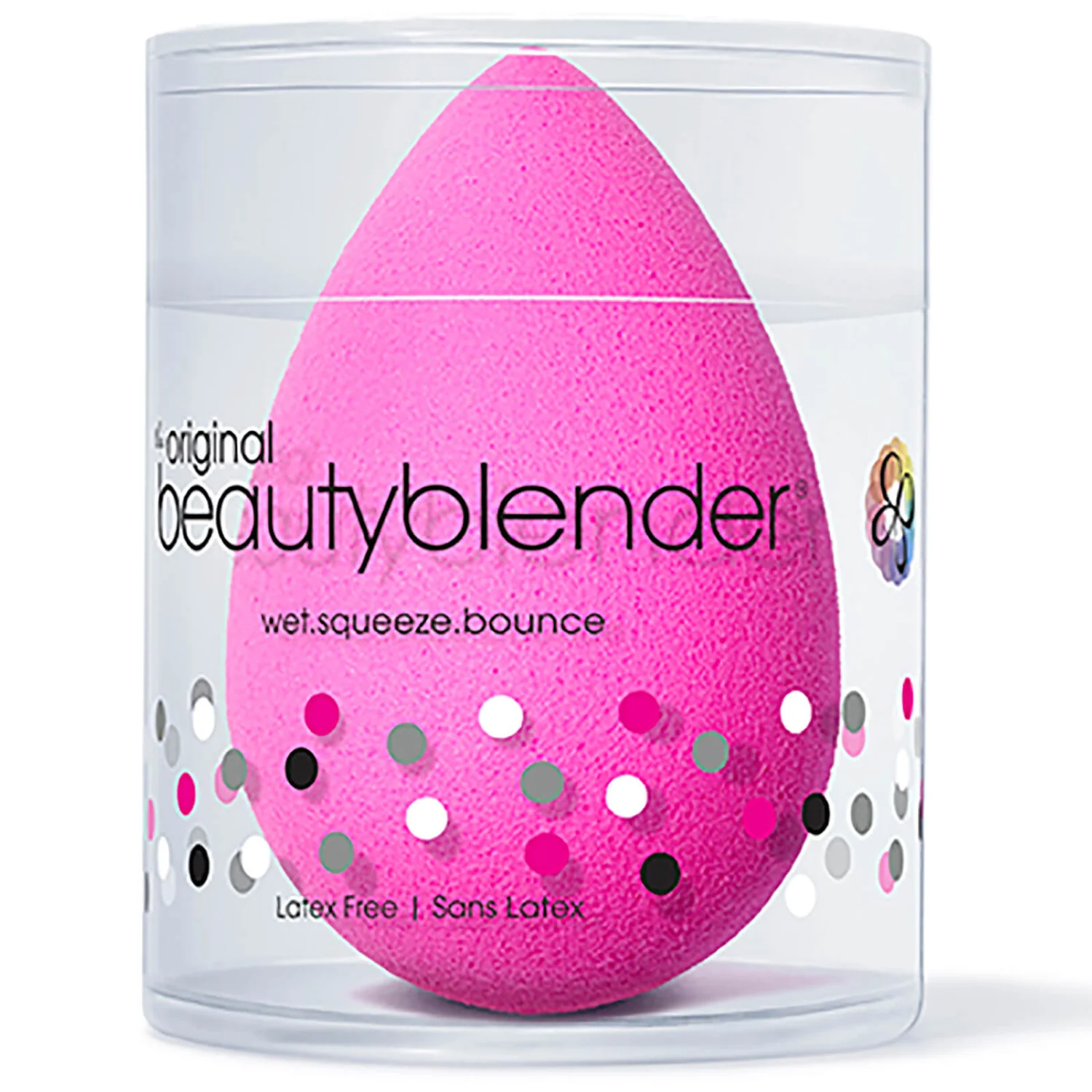 beautyblender Classic Makeup Sponge Pink
REAL TECHNIQUES Miracle Complexion Sponge

Get ready for an airbrushed look and flawless application with this 4-piece makeup beauty sponge set that covers a full face, corrects any misshapes, and adds color to your favorite features.
The foundation sponge took over many years ago. I don't know of anybody who uses foundation brushes anymore. Unless, of course, we're talking about those insanely expensive (brand depending) oval-brushes. You know the kind. The ones on handles are incredibly extravagant. That's a different story, though.
Foundation sponges have two reigning supremes: Real Techniques and beautyblender. Both have varying pros and cons. The shape of the Real Techniques sponge makes it easy to blend under-eye concealer. The beautyblender sponge has a pointed tip that is designed for more defined issues like pimples.
Regardless, spending $20 on a makeup sponge isn't always realistic. It's smart to have a few Real Techniques sponges on hand. They last a pretty long time too, especially considering their price point.
5. Kylie Cosmetics Lip Kit ($29) vs. Colourpop Ultra Matte Lip ($7)
KYLIE COSMETICS Matte Lip Kit

The Lip Liner sharpens easily in most standard sized sharpeners – just make sure your sharpener is not dull!
COLOURPOP Ultra Matte Lip

Colourpop Ultra Matte Liquid Lipstick has the boldest formula – in one smooth swipe, you'll get an intense color payoff that dries down to a super matte, transfer-proof finish. This thin, lightweight formula smoothly glides on the lips leaving super intense pigment with a bold, ultra-matte look. This liquid lipstick is very long-wearing and completely kiss-proof!
For a very long time, Kylie Jenner was the reigning queen of matte liquid lipsticks. She had generated a formula that was groundbreaking in the makeup world. It was matte without making your lips dry and it felt like nothing was there. What's even better is, it had a welcoming vanilla scent whereas some liquid lips have less inviting aromas.
These lip kits made such big waves that for about her first year in business, almost every new release sold out. For many of these, it was instantaneous. So, people scoured the internet to find a good replacement.
It didn't take makeup lovers very long to find the similarities between Kylie's lip kits and Colourpop's liquid lipsticks. The formulas are very similar because they're manufactured by the same parent company. They offer similar benefits and a large array of colors. ColourPop has also been coming out with some really adorable collaborations with Disney and Sailor Moon. In fact, most of the Sailor Moon collaboration sold out in a few hours! You definitely don't want to miss out on that restock. The date and time hasn't been announced yet, but they've said it's coming soon over on their Twitter!
6. Tarte Shape Tape Concealer ($27) vs. ColourPop Matte Full-Coverage Concealer ($7)
tarte Shape Tape Concealer

Bestselling, Blendable Vegan Concealer That Instantly Brightens
COLOURPOP No Filter Matte Concealer

Instantly conceal, cover, correct and contour with ColourPop's long wearing, full coverage natural No Filter Matte Concealer. The lightweight blendable formula applies smoothly and seamlessly covers dark circles, blemishes, redness and discoloration with one swipe.
Everybody and their mother has loved Tarte's smash hit Shape Tape Concealer for what seems like centuries. Its full-coverage benefits appeal to those with dark circles. However, the price point steers naysayers away. Plus, some people say it's drying after a bit. ColourPop's newer addition to their collection is sure to satisfy those looking for a full-coverage concealer without breaking the bank in the process.
Gone are the days when finding drugstore matches meant reaching for something that just kinda fit the bill. These days, great makeup is available within almost any budget. With a bit of research, any of the trendiest products can be found as an option at your local drugstore or online retailers at a much cheaper price. Why break the bank when these matches do the job just as well?
This article was taken from Cherie to make it available to all, credit to the website that is no longer in functioning.