One of my favorite parts of fall, along with cozy socks and even cozier candles, is swapping out some of my usual skincare routine for products that are extra hydrating and soothing. I like to prevent skin problems before they happen, and I know that even my oily/combo skin can get a little dry and irritated as the weather gets colder. And it just feels so luxurious to be so moisturized, which is an affordable way to treat myself every night!
Here are some of my favorite skincare products I like to add to my routine that is great for moisturizing and nourishing your cold-weather skin:
---
More from Glowing Gorgeous:
Find out
here the Best Silicone-Free Moisturizers And Why Do You Care
---
The Ordinary 100% Plant-Derived Squalane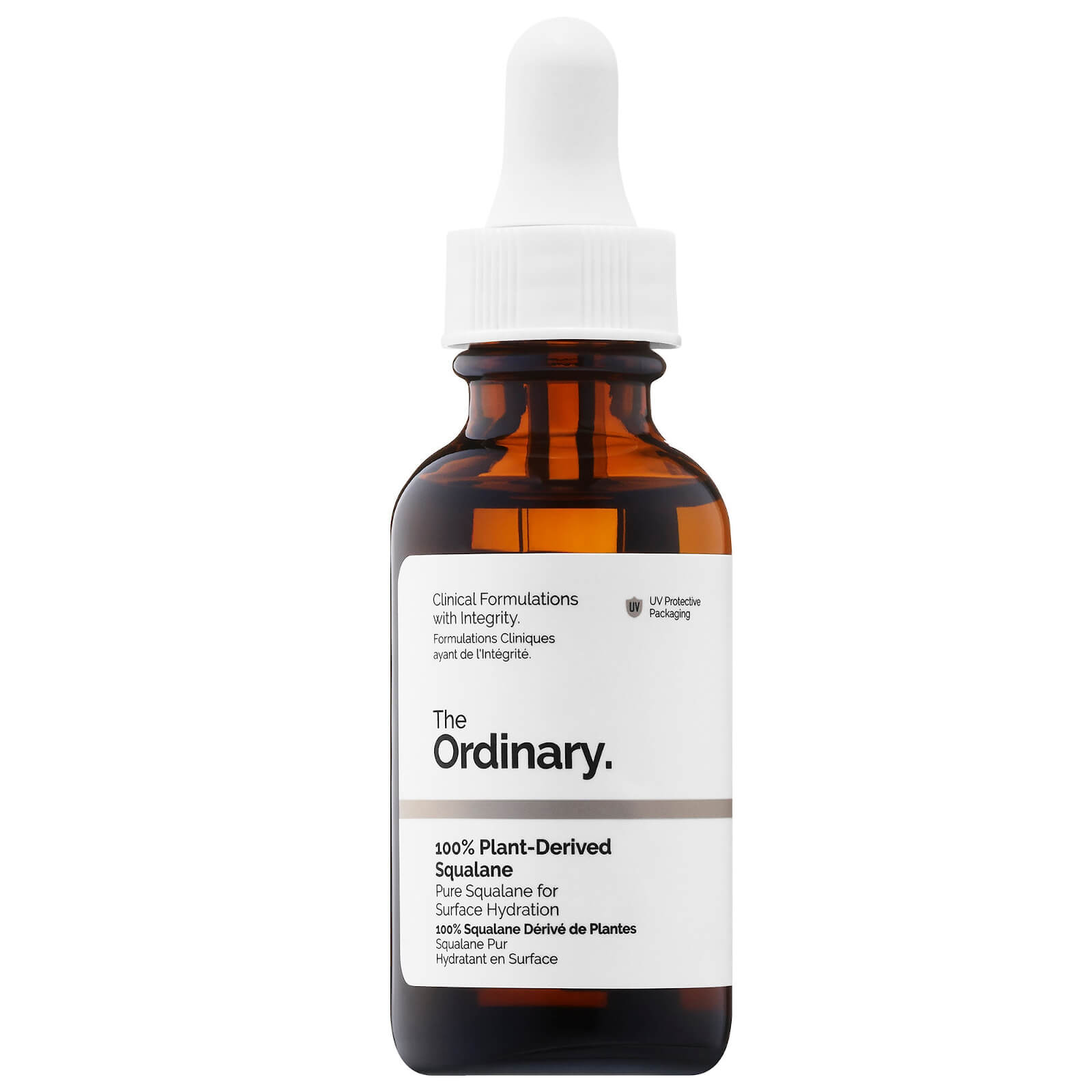 I love using this squalane oil as a final layer over my moisturizer, especially on nights I'm using active ingredients like salicylic acid or retinol. It locks in all my nighttime skincare without feeling heavy or greasy on my face, and when I wake up in the morning my skin is always so soft. I like to apply a couple of drops to my palms and press it into my face, using the heat of my hands to help it absorb into my skin.
Dr. Jart+ Cicapair Tiger Grass Cream
I've tried most of the products in the Cicapair line, and I love this cream the most. This is my favorite product for preventing flakiness or redness from the colder weather. And a little bit goes a long way! I use a small dab of this every night (and sometimes in the morning too!) on the parts of my face that are prone to irritation, like the sides of my nose and any healing breakouts
Vanicream Gentle Facial Cleanser
This is a 2-in-1 skincare switch! On nights when I apply retinol or some type of chemical exfoliant, I'll prep my skin by using this gentle facial cleanser. I double cleanse every night, but when the weather is cold or I want to treat my skin extra gently, I won't emulsify all of my cleansing oil after the first step. Instead, I'll wet my face and gently (are you sensing a theme?) massage this cleanser into my face for the second step. Then I'll rinse everything off with lukewarm water. My face never feels tight or stripped of moisture when I double cleanse, but when I use this technique my skin feels even softer than usual!
CeraVe Healing Ointment
Honestly, this product is a year-round staple for me, but usually just as a nighttime lip balm. But when I notice my skin gets drier than normal in the fall, I'll dab some of this on any flaky spots. This ointment is made with petrolatum, an occlusive that does a great job of sealing in moisture and preventing transepidermal water loss (TEWL), which is when your skin loses its natural moisture.
frank body Original Coffee Scrub
I'll admit, I'm not as consistent at exfoliating my body as I probably should be. But when the weather is cold and one of the best parts of the day is a nice, hot shower, then I want to stay in there for as long as possible! Which means it's a great time for me to take an extra few minutes to use this coffee scrub, which smells amazing and leaves my skin feeling super smooth. It's also made with ingredients like sweet almond oil and vitamin E to add a little extra moisturizing action (for those of us who also aren't the best at applying body lotion after a shower…)
What are some of your favorite fall skincare products? Is it one of these popular products below? Share and comment.

My go-to in the fall is the Oat Milk Lotion by Archipelago Botanicals. Wild oats, white tea, and coconut water perfume this natural and relaxing body lotion.
A must-have for dry skin. This lotion seals in the body's hydration with natural and nourishing ingredients. It is cruelty-free, paraben-free, vegan, and devoid of phthalates and artificial colours. Only botanical-based ingredients are used. Any dry skin is helped by oat proteins, while skin is kept smooth and supple by dried milk solids.
I've tried quite a few thermal water to give me extra hydration int the fall, including Vichy, La Roche Posay, and Avene, and Evian is by far my favorite; I've been using it for approximately 8 years. It's mostly owing to Evian's spray nozzle, which sprays evenly and consistently bottle after bottle.
Since we can't forget about our hands and body, the L'Occitane Nourishing & Intensive Hand Balm comes to the rescue in the fall.
There were three aspects of this oil that I enjoyed. The bottling and packaging were excellent. It's packaged in a sturdy glass container with a reliable pump. The directions were comprehensive and exact, which I appreciated. The fact that the aroma was nearly non-existent was also appealing to me. It has a subtle lemon/citrus scent, according to some reviews. It was more akin to a glass of water with lemon slices in it. Overall, it was a good experience.
---
More from Glowing Gorgeous:
Find out
here Hyram's Recommended Face Sunscreens For The Summer
---
This was a great piece of article from Cherie that many including myself read and used.  I didn't want it to be lost and have transposed it here.  Full credit to user @nathalieschrans